MTA Annual Dinner 2023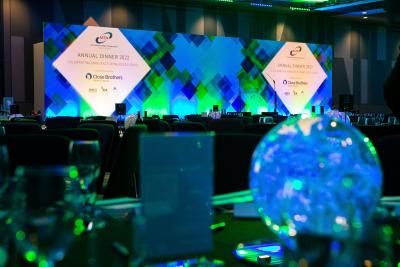 Start
Date: 23 February 2023
Time: 7:00 pm
End
Date: 23 February 2023
Time: 11:00 pm
Event Type
Conference
Price
Prices Prices for tickets at the dinner are as follows: £299+VAT for MTA/EIA Members £399+VAT for Non-Members Tickets can be purchased via: https://www.eventbrite.co.uk/e/mta-annual-dinner-2023-tickets-3771834949... Please note that cancellations made after 31st December 2022 will be charged at 100%.
Location
JW Marriott Grosvenor House London 86 - 90 Park Lane London LND W1K 7TN
Show on Google Maps
The event has, once again, been kindly sponsored by Close Brothers.

The MTA Annual Dinner will take place on Thursday 23rd February 2023 at the Ballroom, in the Grosvenor Hotel, London and will be hosted by comedian Ian Moore.
After dinner entertainment will be provided by Seann Walsh.
Accommodation
The MTA has secured special rates with hotels in the area. To book your rooms simply use this link: Accommodation Booking Form – Master – MTA Annual Dinner | Accommodation (eventsair.com).
Dress Code
• Gentlemen: Black tie (dark suit, tie and white shirt acceptable)
• Ladies: Evening gown or cocktail dress, knee or floor length
• Complimentary cloakroom facilities are available at the venue
For further information please contact: