Manufacturing Solutions UK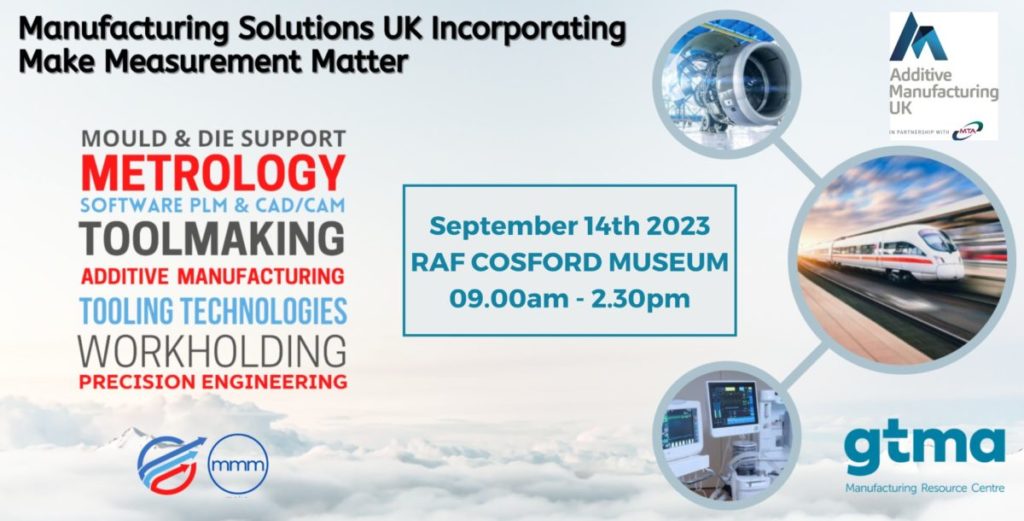 Start
Date: 14 September 2023
Time: 9:00 am
End
Date: 14 September 2023
Time: 2:30 pm
GTMA & AMUK will be holding a prestigious & free to attend Manufacturing Solutions UK event at RAF Cosford on 14th September 2023, this year incorporating Make Measurement Matter.
The event provides an opportunity to learn more about the very latest tooling, precision machining and mould and die support available from British precision engineering companies, as well as key measurement and inspection technologies and service providers. Knowledge that could provide your company with a vital competitive edge.
You will find an array of associated services at Manufacturing Solutions UK, including:
Mould and Die Support
Metrology
Precision Engineering
Software, PLM /CAD / CAM
Toolmaking
Additive Manufacturing
Tooling Technologies
Workholding
Contact us today to find out about exhibiting.